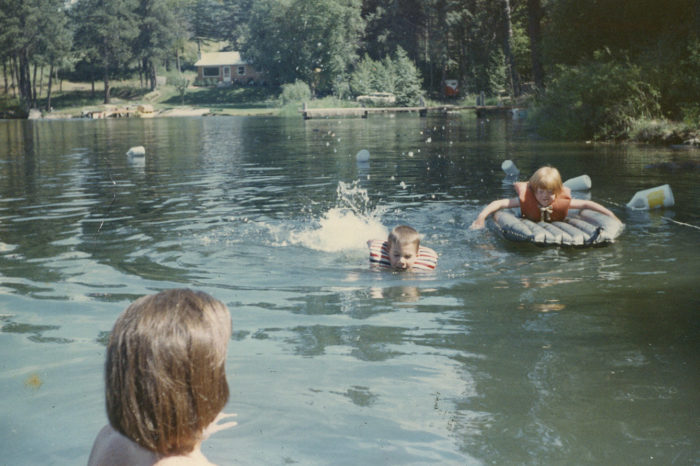 I can't fully express what the river means to me. It runs through my veins, it beckons me to come back to its shores, it calls me me to protect it and make sure rivers are clean and free flowing, it inspires me to created images in my art I hope will inspire others to care about rivers as much as I do.
I grew up on the shores of the Spokane River, in Coeur d' Alene Idaho from age 4 – 14. This time formed me as a human being, a lover of rivers and nature through and through. This photo depicts our daily immersion in the water, swimming, floating, playing king of the log, skipping rocks, digging and forming clay from its bank, finding treasures, drift wood, river rocks, pollywogs and of course fishing for the elusive trout. To wake up in the morning and see the calmness, and then run and jump in, breaking this calm into splashing goodness.
To this day, my favorite thing to do is to sit by the shore of a free flowing river and watch the water lap up on the sand and stones, gently, gracefully, knowing its power, meditating on its beauty and life giving force.