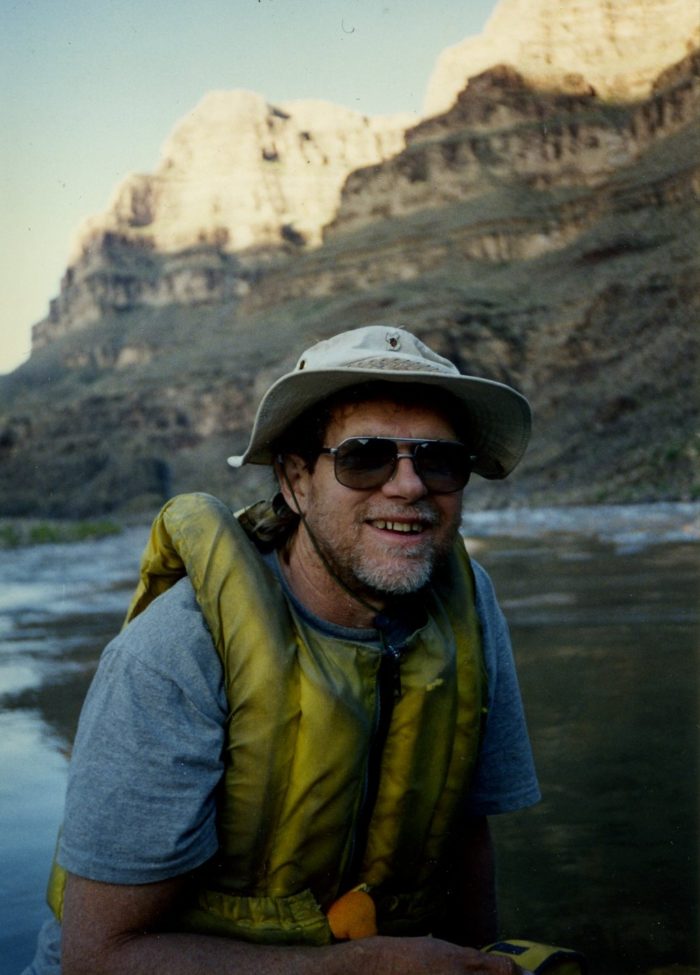 I discovered rafting in the mid-1970s, in north Idaho. After my first three floats I got my first raft, a used 11' six-man Udisco.
One of my first longer river trips was on the Main Salmon, here in Idaho, in the early 80s. None of us had been on the stretch, so it was a true adventure. Our gear was homemade, army surplus, and sketchy by today's standards. My "dry bags" were rubberized surplus laundry bags, with plastic garbage bags inside, the tops tied closed with cord. I'd built a wooden contraption on the back of the raft to hold gear. Not being able to find a good life jacket I'd sewn one from a kit sold by a company called Wildwater Designs (worn in the photo).
Beautiful sandy beaches, some challenging rapids, historical homesteads, lots of wildlife, it was love at first trip. Since then I've explored many other rivers, but I keep coming back to the Main. It's my favorite multi day trip.
I've gotten to know the river better and seen it change. Salmon Falls Rapid disappeared behind the Black Creek blowout. Fires have remodeled the view scape. I've made friends with a wonderful couple who take care of one of the in holdings, and through them gotten to know others who call the river home.
The Main feels like home to me. When I slip back on it smiles come easily. I am so grateful for it.