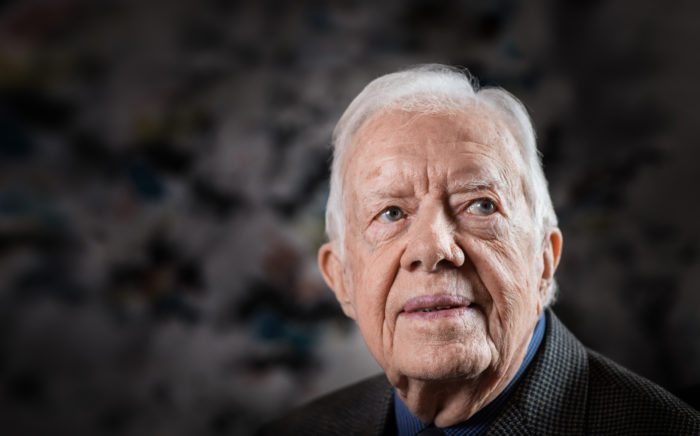 In church we used to have one Sunday a year devoted to what we called stewardship, we would emphasize caring for God's world the way it was made. And so from a religious point of view and from my childhood influenced by my father… I became deeply interested in fishing and water and streams.
Some of the most vivid memories of my childhood is going fishing with my father who was also an excellent fisherman. Back then it was all warm water because we lived in South Georgia. And it wasn't until I became Governor in the 1970's… that I began to learn about flyfishing on the Chattahoochee River here, and it goes right through Atlanta.
I think that the Chattooga was the first time I ever risked my life, I'd say, in going down a wild river. And I think it gave me an element of both satisfaction and a sense of, you might say heroism, in confronting the awe-inspiring power of the Chattooga River when I had a major responsibility as a Governor of a state… it kind of opened my eyes to a relationship between a human being and a wild river that I had never contemplated before that.
I vetoed I think 16 different dam projects all over the United States which aroused a great deal of animosity and also condemnation among members of Congress and Chambers of Commerce and so forth. But I tried to maintain as close as I could my commitment that these dams were unnecessary and counterproductive for the future and well-being of American citizens.
I think it's very important for all Americans to take a stand, a positive stand, in protecting wild rivers… I hope that all Americans will join together with me and others who love the outdoors to protect this for our children and our grandchildren.