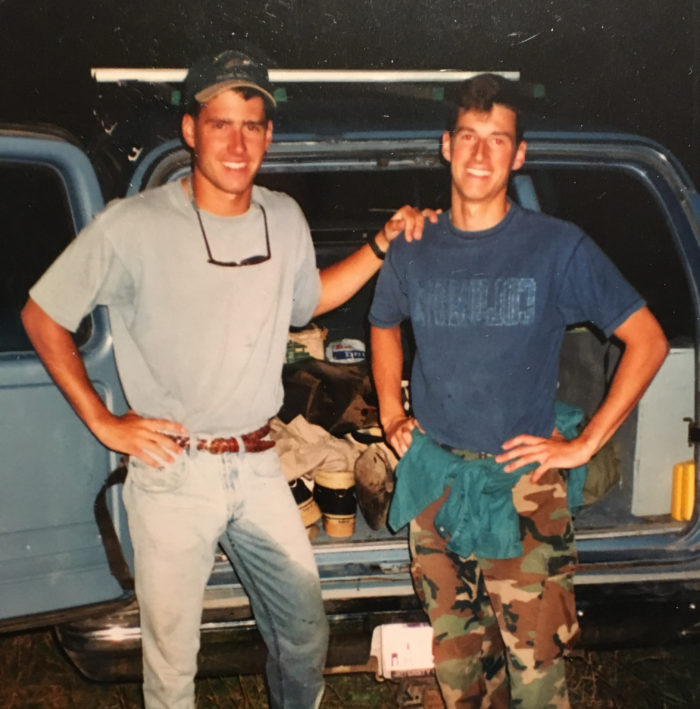 In 1989, on one sunny Saturday morning in July, we set out for a fly fishing trip on the Pratt River. It's located on the west slope of the Cascade Mountains and flows into the Middle Fork of the Snoqualmie River.
We had to wade across the Middle Fork and proceeded to hike up along an old, faint trail that paralleled the Pratt. The whole family was on board, along with Charlie, our black lab.
After hiking upstream about 2 or 3 miles, we dropped down to the river and got our fly rods out. I don't remember much about how the fishing was, maybe due to what proceeded to unfold…
We worked our way downstream, fishing the holes that we encountered. As we went along, I slowly noticed that much of the stream bank was hard to access due to small landslides that often made the riverbank inaccessible. This was not a big deal as we were wading the river as we went down. But it seemed to become more extreme the further downstream we went.
Then the light started to fade as dusk crept in upon us, and we found ourselves in a really gnarly stretch of the river. The plan had been to walk, wade and fish our way down until we hit the confluence, where we had started.
But, this was rapidly becoming an impossibility. So, we made the decision to climb up and try to intercept the trail we'd hiked in on. By now, the sun had set and darkness was upon us. I remember seeing a few stars through the forest canopy as we clambered along.
We fumbled our way up the hill over downed trees in search of the trail, but could not find it. My brother Bruce and I forged ahead and eventually stumbled upon the trail. There was a moment of rejoice and relief. But that was soon dashed as we realized it was so dark that we couldn't even follow the trail.
So, after a fatal attempt at fashioning some torches with fern fronds tied to sticks, we decided that we'd have to hunker down and wait it out until it got light. Fortunately, Bruce, the youngest had a box of matches in his pocket…and this also allowed us to build a fire as we rode out the night, huddled together with Charlie trying to keep warm in our shorts and t-shirts…
At last, dawn broke and we started out again. About an hour later, we came to the confluence, crossed the river, and got back to the suburban. What had started out as a day trip had turned into a minor overnight family survival trip.
It didn't prove to be a matter of life and death, but it was a good lesson in being prepared for the unforeseen and unexpected.
Just one of many McGlenn family adventures. However, we vowed not to repeat that one…