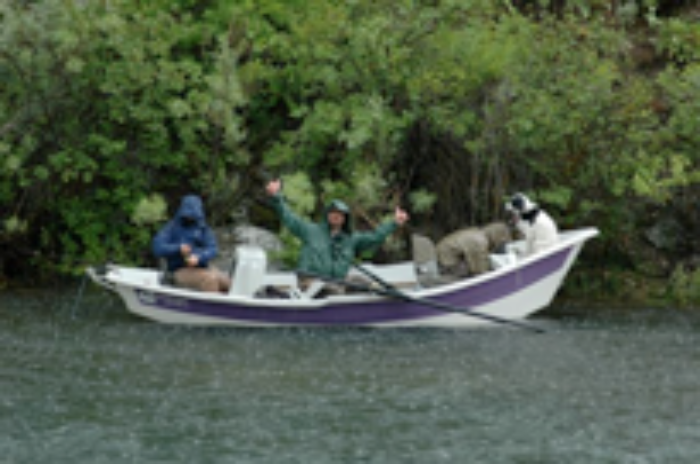 I always wanted a drift boat but I didn't have the money to afford it. I really wanted a ClackaCraft as I always thought of them as the Cadillac of drift boats. I looked for used but cool and anything that fit my needs. Finally, I saved some money and went to an Idaho Falls dealer determined to buy a boat. As I was completing the deal on a used boat I heard a commotion outside.  There was a man and a woman arguing in the parking lot. It seems that she had ordered a custom color on the boat and it came in not to her specifications. She was screaming, "This is the ugliest boat in the world. I'm not paying for this." The sales guy came into the shop and asked, "What are we going to do with this?" I replied "I'll take it." They gave me a brand new boat for the used boat price.
Fast forward to the maiden voyage. My two buddies show up at the ramp as I pull up with my brand new boat. One of them said, "That's the ugliest boat on the river." Hence the picture. They were so embarrassed that the hid there faces. That was 16 years ago— I still have it.
P.S.- The official color of the boat is lavender.