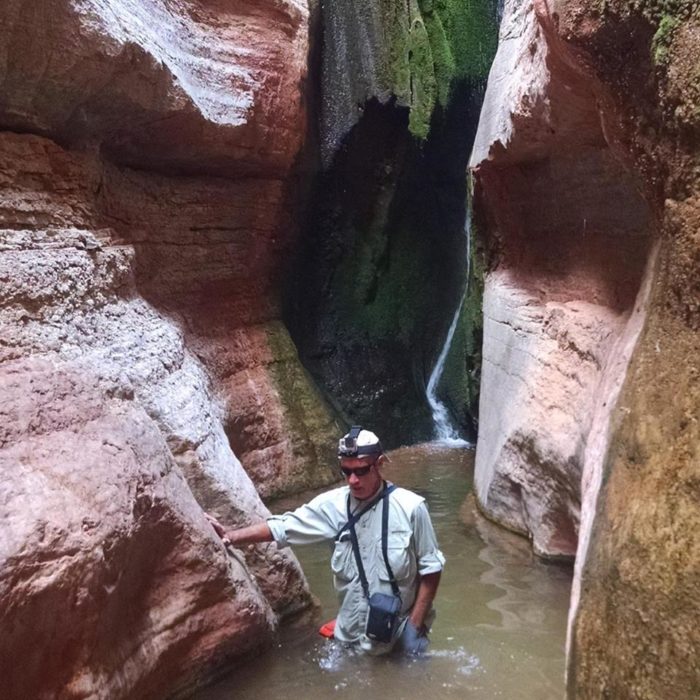 I first saw Grand Canyon from 31,000 feet flying back to Florida from Vegas. The pilot pointed out that those on the left side of the plane would have a great view. And he was right. I told the wife that we should go check it out one day. End of conversation.
6 or 8 months later, while cruising through the channels I paused on a video of some whitewater rafting. That quickly ended but not before I realized it was the Colorado River in Grand Canyon.
The program went from rafting to telling about the Grand Canyon Lodge on North Rim. It was stated that only 10% of all visitors to Grand Canyon make it to the North rim. I decided then and there… IF I ever go to Grand Canyon, I will go to BOTH rims. Then I will know the reason people go to each!!
While on North Rim we rode mules down to Supi Tunnel. Ron Clayton, world renowned mule wrangler noticed in me that the canyon had quite an affect. Indeed it HAS an affect on me. A great one at that. He told me to get down on The Colorado River and see Grand Canyon the best way there is.
Memorial Day 2015 at about 10:50 AM local time we met our guides and after a brief meeting and load up, I was cruising down the Colorado.
By the 2nd day all my expectations were blown "out of the water" if you will. Truly a life changing experience. Something everyone should see and feel and smell and touch. Something we all should experience if not for ourselves, for our souls.