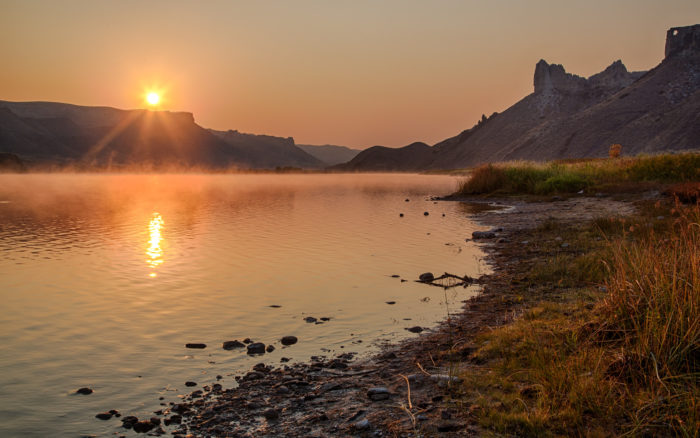 When I worked on the Senate Natural Resources Committee in the 1970's, there was talk of erecting a dam that would have flooded the Missouri River Breaks in Montana. The committee held a hearing on the river's future in Montana and, following the hearing, I and two other committee staffers floated the Missouri Breaks with a Montana Fish and Wildlife employee who was an expert on the river.
For several days and nights, the river champion said nothing about the potential impoundment. Then on the last night around the campfire at sunset, he asked us to look up at the alpenglow near the top of a cliff face across the river and quietly said, "That's where the water'll be."
I have never encountered a more powerful, truly heartfelt, and extraordinarily efficient and effective lobbying moment. Just five words in two seconds were enough. My colleagues and I returned to DC and wrote the bill that designated the Missouri Breaks as a Wild and Scenic River, forever protecting it from new dams.