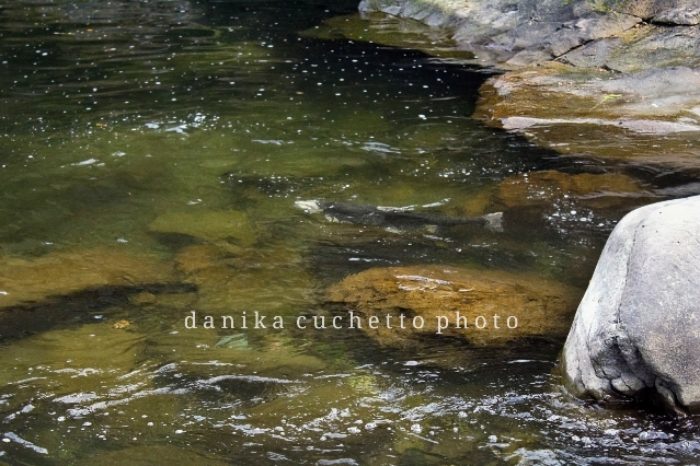 It was a few years ago in the middle of September on the Washougal River. I was out with a friend trying to soak up the last bits of summer, but mostly giving my heavy heart a break from grief. My childhood dog had passed only a week or so prior.
Late afternoon and the water looked dark, perfect for reflecting the bright yellows bouncing off the trees and changing sky. It was hard to tell but there was something moving in the water, at first I thought it was a piece of trash because it was so white. It was decomposing right before my eyes, little pieces of flesh floated off the fish as it continued to push up the stream. It was a spawned out Chinook. From the little I knew then, at least I could tell that this magnificent ocean fish was now confined in a small fresh pool, years of determination and thousands of miles behind it's completed journey. And here we were, together, at the end of it's cycle.
You can't help but let it dawn on you even if you don't know much. It's the kind of strength a human could never be capable of, a real life mystery coming to a close.
I grabbed my camera, crying, as I watched this salmon for as long as I could, even becoming uncomfortably more interested than my company. It was a "religious" experience if I've ever had one. I mean, it was obvious! It was a message from the realm of the gods, the world of deathlessness, a timeless message of sacrifice and hope, at a time in my life when everything I knew about death was changing. I thanked it all. The fish, the sky, this day, this place, my guides, my old Flik dog, anything that might hear my appreciation.